"Do you know
what people think
and feel before
deciding to buy?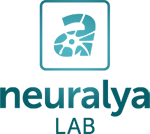 Neuralya LAB
Customer experience Design and Testing
How it works
Neuralya LAB offers a deep comprehension of what involves users and what attracts them.
With Neuralya LAB technology we can understand in advance how consumers will react to a new product or if an ad will get the desired emotional involvement.
What we offer
• Neuralya Engagement Index How engaging is my content?
• Gaze Analysis What catches the attention of consumers?
• Emotion Analysis What do consumers feel?
• A/B advertising testing
• Analysis of the customer experience online
• Eye-tracking of the website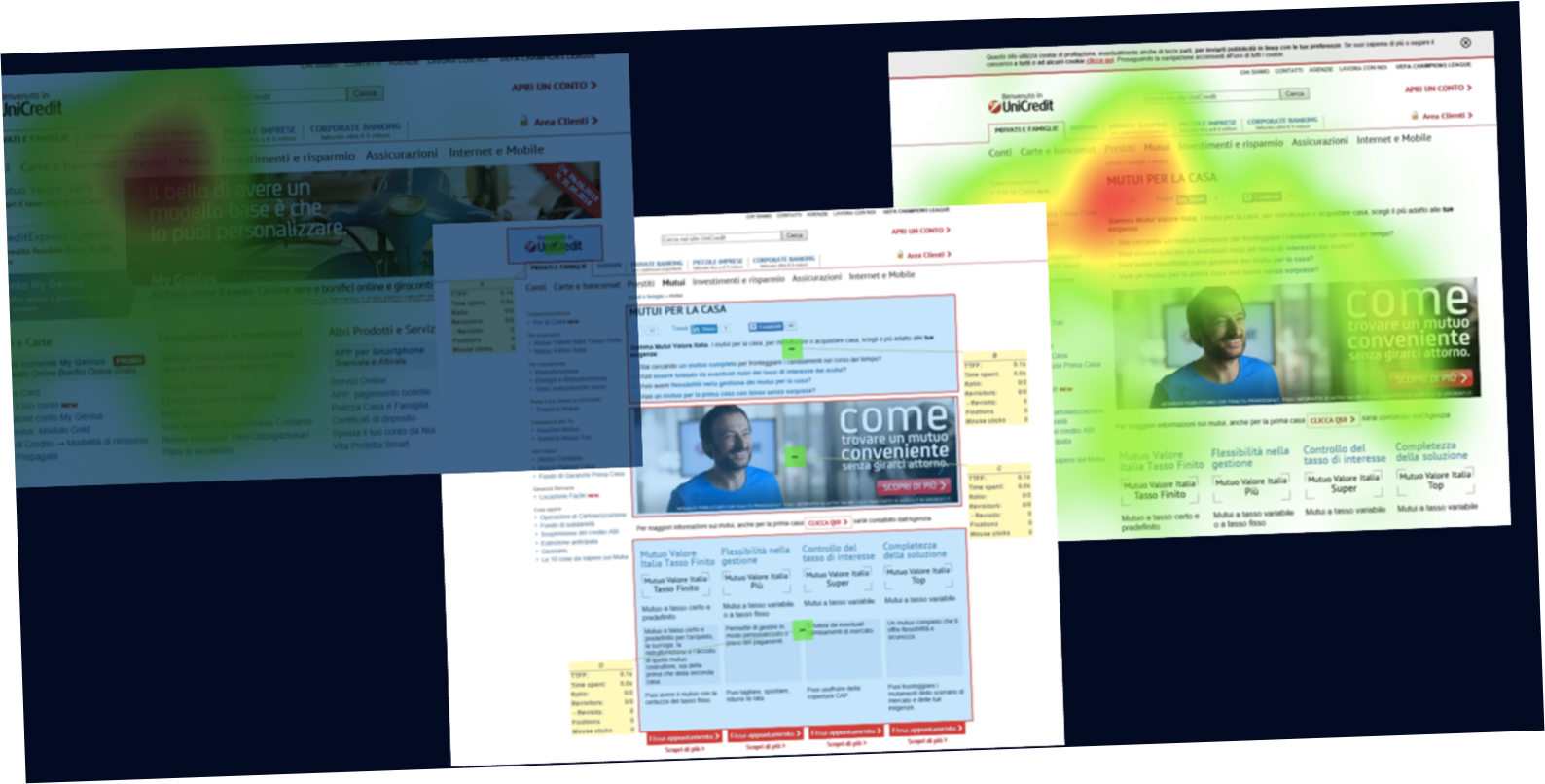 • Heatmap
and
Gaze Replay
• Insights (KPI)
, to measure customer experience including:
Attraction: indicates if the stimulus manages to capture the public's attention;
Conservation : represents the way in which a stimulus keeps the public's attention;
Motivation: reflects the relative balance between motivation of the approach with respect to avoidance;
Commitment : indicates global emotional reactions to stimuli.
Our process
Preparation
After a brief to define the objectives of the study ( (i.e. ad optimisation, web page layout analysis, AOI analysis, brand review), this phase aims to define the target audience, the methods of the study and the devices to be used during data collection are defined.
Recruitment
This phase includes the identification of the respondents, the agreement of the incentives, the recruitment of the panel and the selection of the venue to execute the data collection.
Collection
After defining the contents to be tested (e.g. apps, videos, web pages) and the calibration process, this phase includes the data collection on all respondents. Each tested subject is monitored during the analysis phase and the data will be stored securely.
Analysis
This phase includes the analysis of the data collected for each task during the study with the trend identification and insights' highlights. The analysis is based on automatic algorithms and data scientist team's review.
Report
The reporting phase provides a detailed study that our customers can securely access on Neuralya's web portal. Reports with insights, interpretation of KPIs in a marketing perspective and strategy definition can also be additional components of the study.
Acceleration
Our team of experts works with you to innovate your product, brand and business using Neuralya insights and intelligence. Then we deliver a full strategy on how to improve your performance and achieve your business' goals.
Technologies