"Do you know
what people think
and
feel before
deciding to buy ?"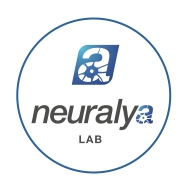 Neuralya Lab
Customer experience Design and Testing
How it works ?
By using biometric device (EEG e GSR), eye trackers and facial recognition systems, Neuralya gives a deep understanding on what engages viewers and what catches their attention.
Decision Making Process
1. Heatmaps and gaze replay
2. KPI to measure the customer experience (Engagement, Motivation, Attraction, Impact, Retention Attention/Focus, Stress, Memorability)
How We Do
Our Technologies
What We Give
Our Output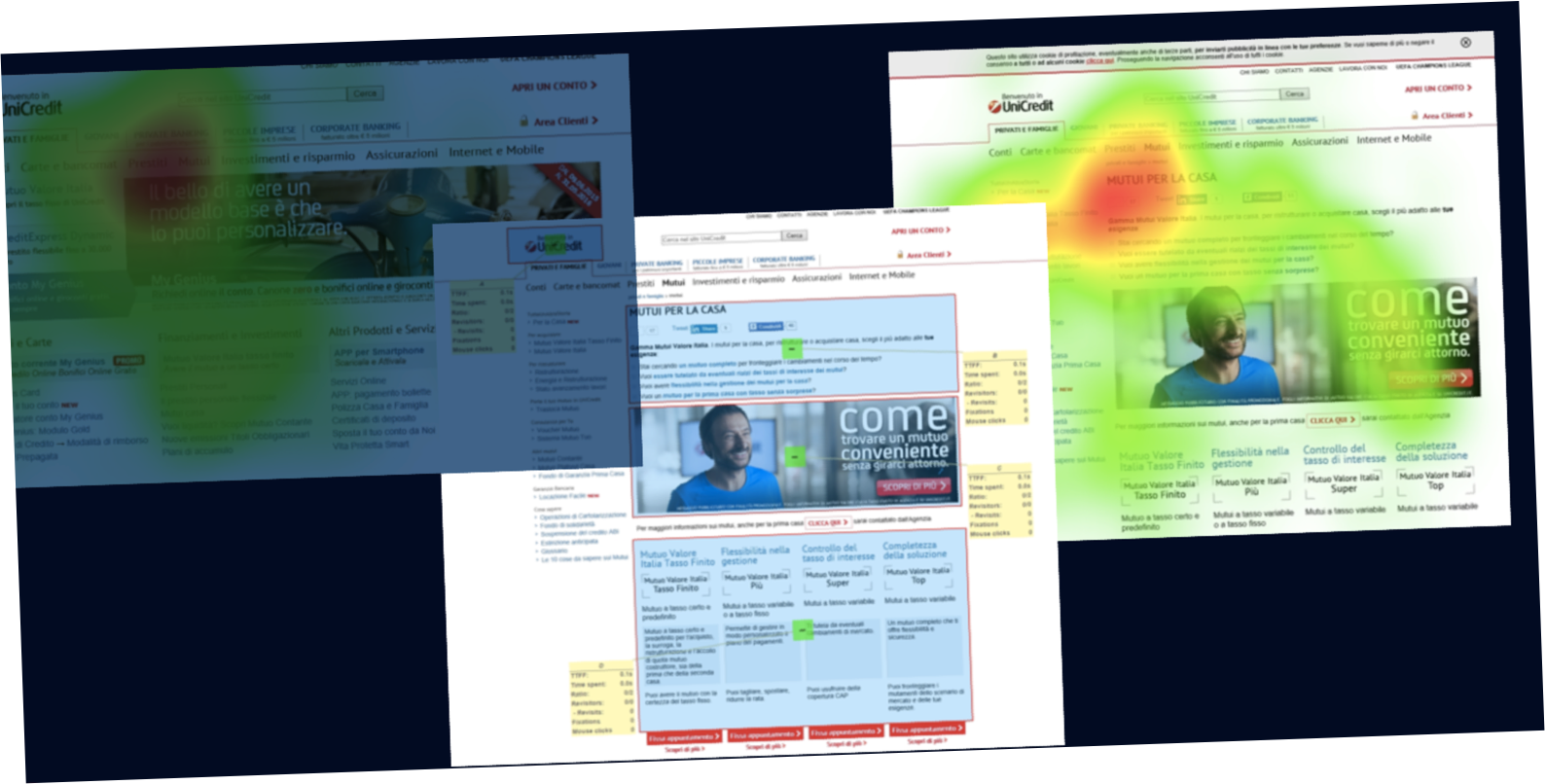 NEURALYA ENGAGEMENT INDEX – How engaging is my content
GAZE ANALYSIS – What catches the attention of the customer
FACE DETECTION – Joy, Anger, Suprise, Fear, Contempt, Disgust, Sadness, Confusion, Frustration
KEY METRICS
Attraction, value that indicates if the stimulus succeed to capture audience's attention;
Retention, value that represent how well a stimulus mantains the attention of the audience;
Motivation, value that reflex the relative equilibrium between approach motivation compared to avoidance one;
Engagement, index that indicates global emotive reactions to stimuli;
Our Process
Prepare
The preparation phase includes your brief to define the study's objectives (i.e. ad optimisation, web page layout analysis, AOI analysis, brand review…), the set-up using Neuralya wearable technology and the selection of the devices to be used during the data collection.
Recruit
The recruit phase includes the identification of the respondents, the agreement of the incentives, the recruitment of the panel and the selection of the venue to execute the data collection.
Collect
After the phase of stimuli and task identification (i.e. app, video, web pages,…) and the calibration process, this phase includes the data collection on all respondents (each respondent will be monitored and data will be securely stored).
Analyse
his phase includes the analysis of the data collected for each task during the study with the trend identification and insights' highlights. The analysis is based on automatic algorithms and data scientist team's review.
Report
The reporting phase provides you with a detailed study that you can access using your secure login on Neuralya's portal. Advanced reports, raw data, insights (metrics, KPI…) and strategy definition can also be developed for you as an additional part of the service, depending on your business needs.
Accelerate
Our team of experts works with you to innovate your product, brand and business using Neuralya insights and intelligence. Then we deliver a full strategy on how to improve your performance and achieve your business' goals.