"95% of our purchase decision making takes place in the subconscious mind.
But how can we reach the subconscious?" (Zaltman)
Neuralya
End-to-end customer experience analytics
What is it?
Neuralya is a team of data scientists, brand strategists and technical innovators who build world class products to understand the minds of people. We use wearable technology that measures rational and emotional reactions to brands and deliver a strategy that helps you grow your business. Using wearable technology to understand and grow your brand.
Neuralya is a neuromarketing solution which integrates into one single platform best-in-class biometric sensors and wearable technologies to evaluate rational, emotional and instinctual reactions providing key consumer insights on behavior, preferences and attention.
With Neuralya, we know now what the brain wants/rejects, what the brain is frustrated by, what the brain ignores, what the brain feels is novel (brain can't ignore novelty).
Why Neuralya is different?
Why Neuralya is different?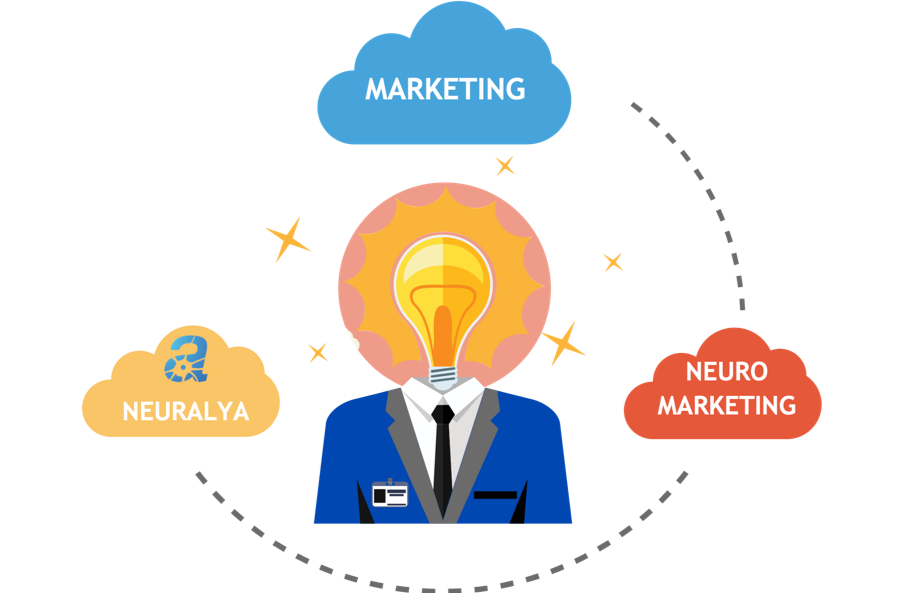 Traditional Marketing
Traditional marketing research methods won't help you find what triggers decisions in the human brain, they simply ask the customer "What do you need?". Sometimes, customers doesn't know what they need.
Neuromarketing
Traditional Neuromarketing techniques focus on methodology and statistical analysis of eye tracking metrics:
The percentage of the audience that saw the Area of interest (AOI);
How long was spent on it, on average;
The average time it took a viewer to first see the AOI.
Neuralya
Neuralya looks at a set of physiological parameters, using wearable devices, to evaluate the rational, emotional and instinctual components.
Why Neuralya is so cool?
We provide neuromarketing insights into purchasing behaviours, by using biometric data that indicates the purchasers' emotions (that is, "how they feel").
We integrate a greater variety and volume of sensors and data sources to enhance market research initiatives.
We are an open platform able to integrate the latest technologies. Developments in sensors and analytics demonstrate that biometric data, social media data, contextual data and emotional data can let clients acquire a more holistic view of their customers.
We focus on neuromarketing analytics using multiple data streams from the most reliable sources. For biometric data signals, Neuralya has strong partnership with important providers able to offer wearable devices and data collection techniques.